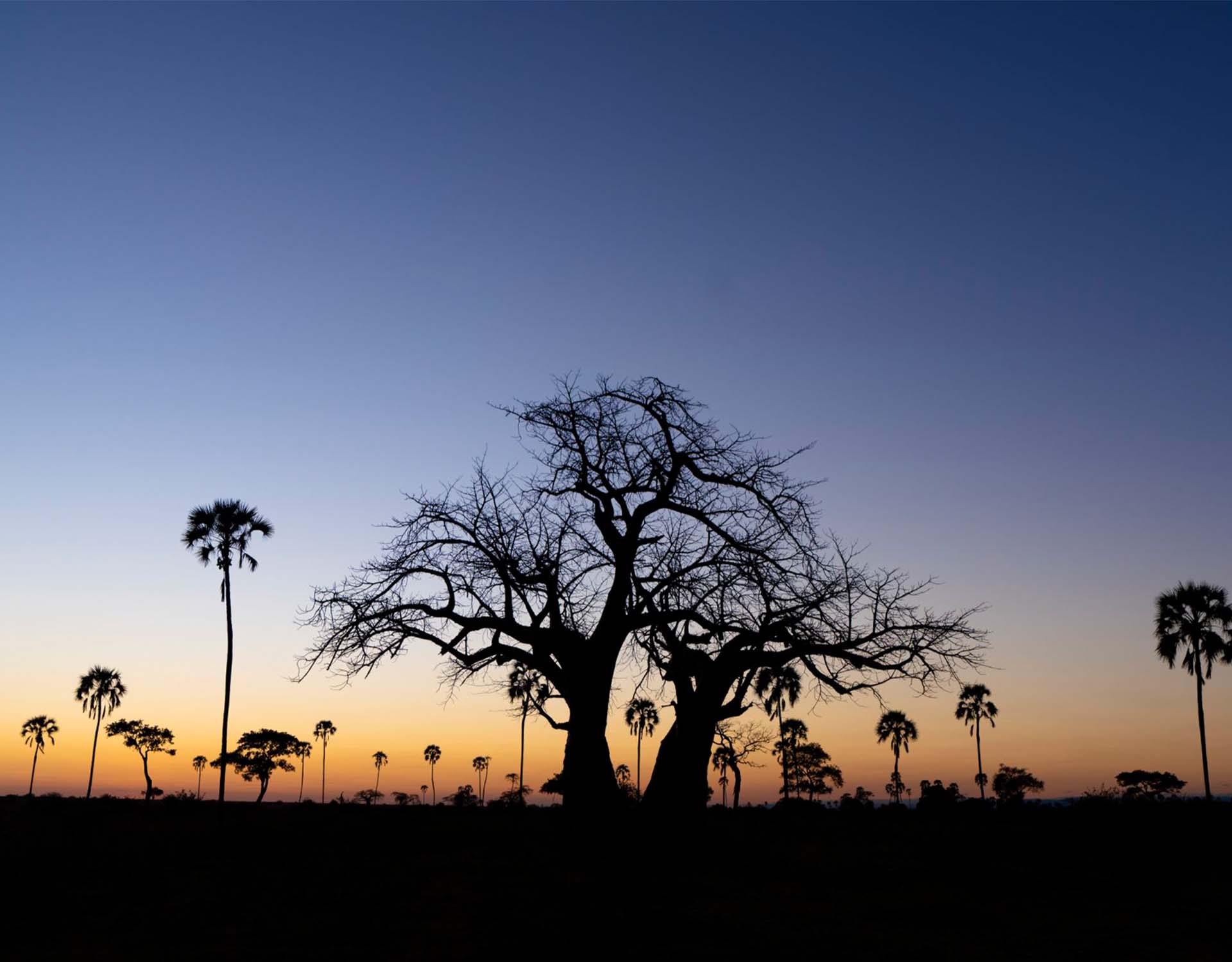 When we think of walking safari destinations in Tanzania, it's the northern parks that spring to mind – especially the Serengeti, Lake Manyara and Tarangire. After that, probably Nyerere, where a number of camps and lodges operate walks. But there is a another place on the "southern circuit" that should be on the radar of every walking safari lover, and that's the largest park in the country: Ruaha National Park.
A vast area in the heart of Tanzania, Ruaha sprawls over 20,000km2 of genuine wilderness, with low visitor numbers and interesting endemic wildlife. There are not many walking safaris bases in this vastness, and the main options are those provided by Kichaka and Asilia. Kichaka has a permanent tented camp and also operates multi-day walks with fly camping. Asilia's Jabali Ridge lodge is set on a kopje over looking the Mwagusi River, and nearby sister Kwihala Camp is an expedition-style tented camp. From both venues, Asilia guides have been taking guests on foot since 2016. Now Asilia has announced a new seasonal camp, to be set on the edge of the Usangu wetlands in the south of the park. Named Usangu Expedition Camp, it will be the only camp for 100km, and opens up about 6000km2 to multi-day exploration by vehicle, foot and canoe.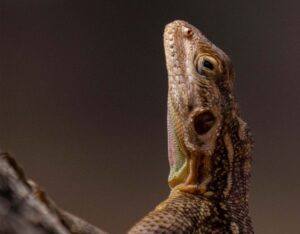 The Usangu area is an important wilderness habitat, suited for low-impact tourism. It owes its existence to the Great Ruaha River which has its headwaters in the Kipengere Mountains at the northern end of Lake Malawi. It is one of the major waterways of Tanzania and after feeding Ruaha it flows to Nyerere National Park (formerly Selous) and joins the Kilombero River to create the Rufiji Delta. A haven for migratory birds and rare amphibians, the wetlands also host prolific mammal life including roan and sable antelopes, African Wild dog and more. One of the selling points of the camp is that it is next to the Douglas Bell Eco Research Station and this gives guests a chance to engage with researchers and develop a deeper understanding of the important work being performed in the region.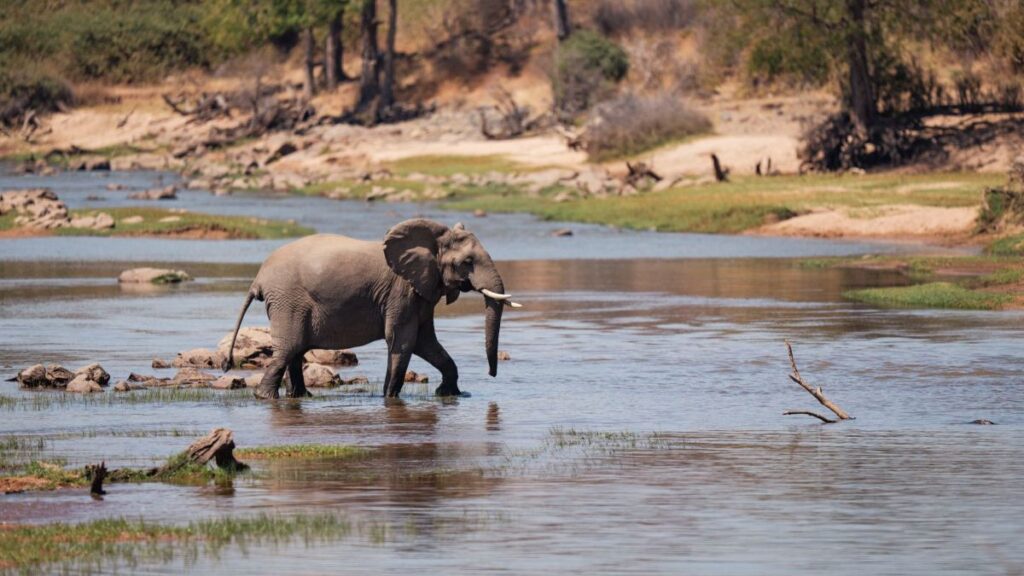 During the rainy season, the wetlands expand to cover a huge area, and access is difficult. Usangu Expedition Camp will operate during the dry season from June to September, when the waters retreat to the central section, Ihefu Swamp. The camp will be set on the edge of the miombo forest at the outer limits of the wet season high-water mark, and will have four safari tents with en-suites and private decks. For a special "under the stars" experience, guests can opt for an Usangu Star Cube and its mesh sides.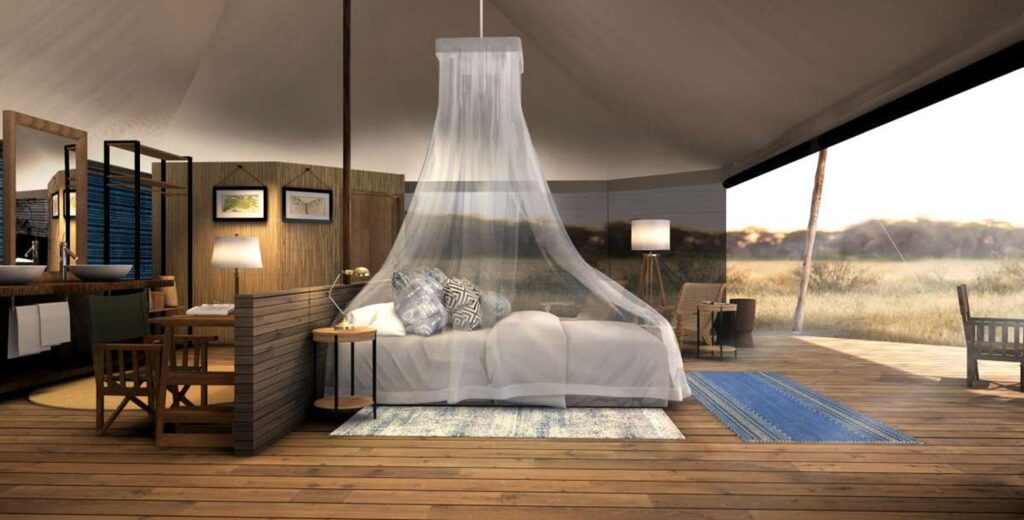 The Expedition Camp will launch in June 2022 and operate during the dry season until the end of November. For walks, June to August are probably the ideal months, with no rain and daily temperatures in the 17-28°C range. These months are also the best time to have water levels suited to canoe safaris. From September it starts to get hotter, and rain is likely by November.
The area is well suited for walks, with grasslands that thin out as the season progresses, giving good visibility. With such a large area to explore, it's good to hear that multi-day walks will be offered. Guests and guides will walk in remote areas with day-packs and overnight in leave-no-trace fly camps. Multi-day trails (pre-booking is required) can be combined with boat and vehicle travel for the ultimate safari – immersion in the widest possible range of habitats.
To experience a variety of terrain, a good option is to combine Usangu Expedition Camp and Jabali, which is in a hillier area. Asilia's Roho ya Selous in Nyerere National Park is also an excellent walking base. The Ruaha camps are accessed by air via Jongomero airstrip, a two-hour drive from the Expedition camp.
For more information, rates and bookings see Usangu Expedition Camp.