South Africa is a stunningly beautiful country and home to some of the world's best wildlife reserves. It's a wonderful safari destination, catering for every travel style from self-drive camping to ultra luxury. Many visitors are unaware that it's possible to explore parks safely on foot – yes, even the ones with elephant, rhino and big predators.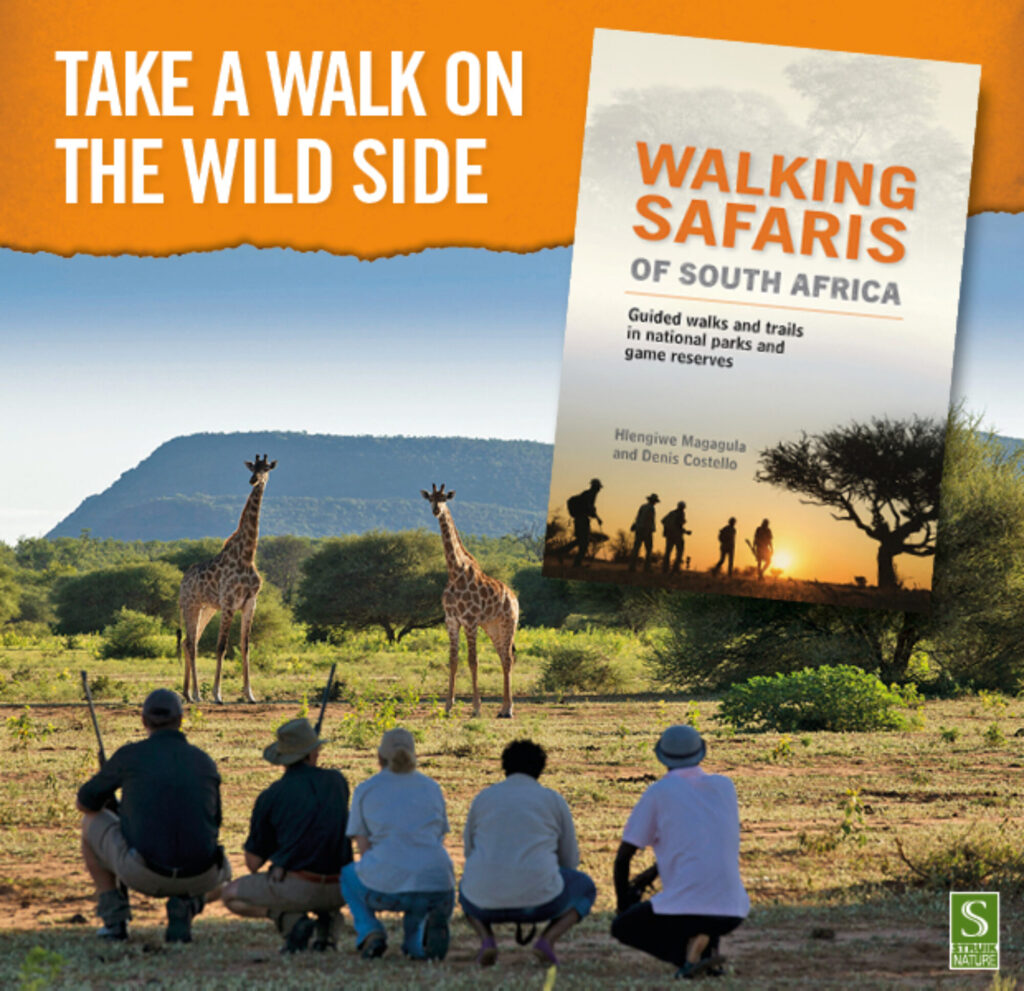 New from Struik Travel & Heritage
In a safari vehicle, you are looking at wilderness. On a walking safari you are in the wilderness.
Exploring on foot is the way to discover the African bushveld just as our ancestors did, in the tracks of wild animals. Leaving the vehicle allows us to become a participant in this fascinating natural world and not a mere observer. It is a genuinely immersive experience, a chance to gain a deeper appreciation for the entire bushveld ecosystem: geology and hydrology, burrows and tracks, seed pods and flowers, scents and sounds, fungi and feathers, insects, bones, nests – it's safari on steroids. Archaeological remains, fossils, rock art and prehistoric tools; folk tales, bush skills, stories of lives lived in the wild; bushveld cooking and astronomy; all can be part of the walking safari experience.
With the publication of Walking Safaris of South Africa, visitors have access to a valuable new resource for planning and enjoying this unforgettable wilderness experience.