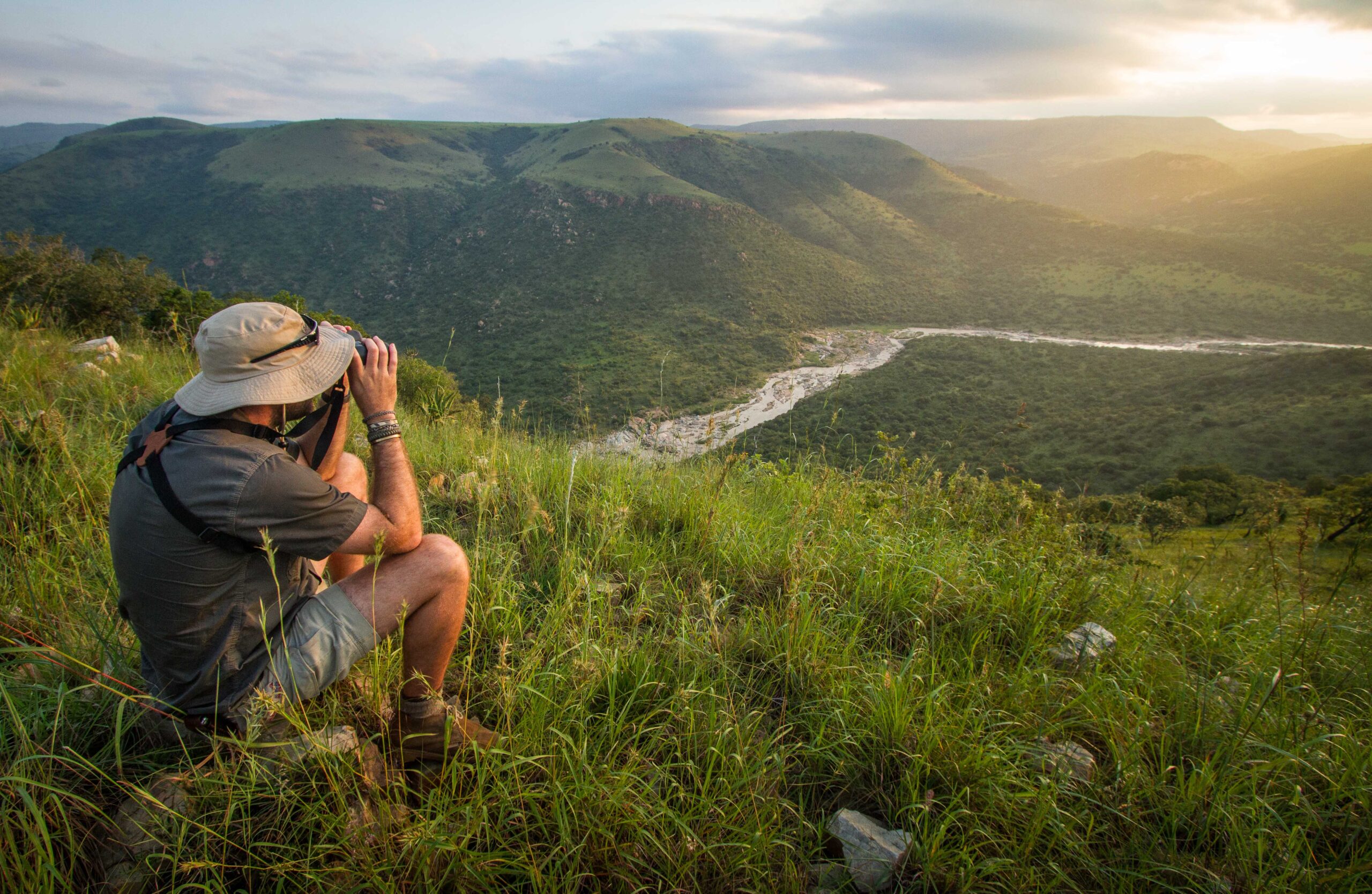 The White Umfolozi river twists and cuts through southern Zululand in KwaZulu Natal province, creating rugged loops and valleys. Watering a variety of wildlife-rich habitats, it has long been the focus for wilderness trails in Hluhluwe-iMfolozi Park. And now, there's a new option for getting on foot some 100km upstream – Babanango Game Reserve.
Babanango is one of the latest examples of the very welcome trend in South Africa which sees community-owned land shifting to conservation usage. A partnership between land-owners, private investors and conservation specialists is creating an area with the potential to be a top-class wildlife reserve. Ezemvelo KZN Wildlife are also involved in a stewardship programme role.
The varied terrain of mistbelt grassland, thornveld and woodlands supports a diverse ecosystem and the reserve currently has giraffe, hyena, zebra, rhino and buffalo, and several varieties of antelope. South Africa's national bird, the Blue Crane, is one of over 285 bird species present, and the reserve is sure to become an essential destination for birders. The conservation plan will see big game introduced over the next couple of years, including elephant and big cats. At 22,000ha it is bigger than Phinda Private Game Reserve, and offers more interesting terrain.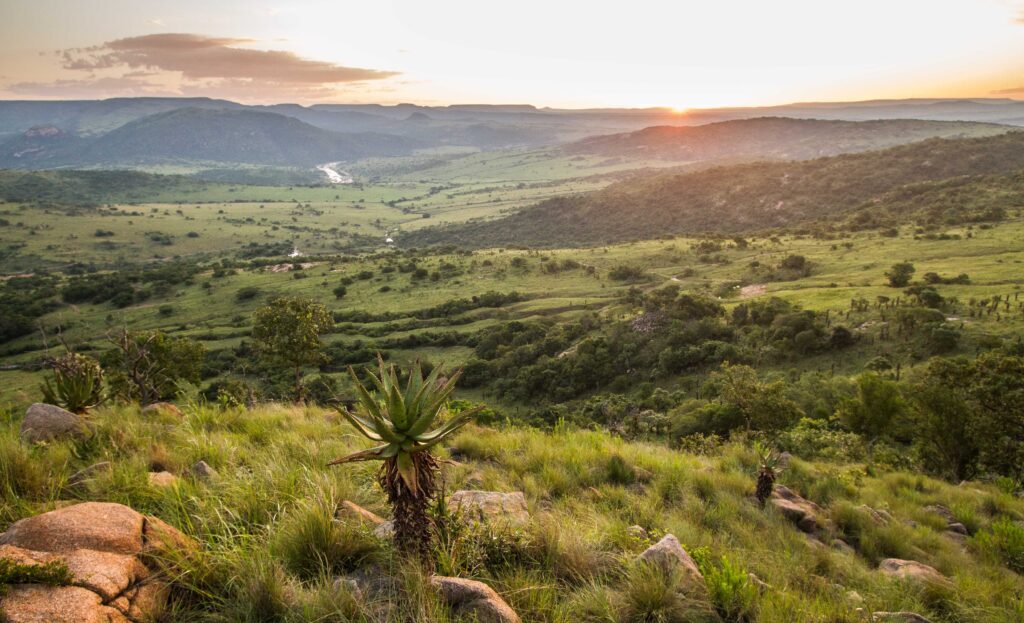 That plan is being brought to fruition by conservation management company African Habitats. In parallel with wildlife introductions, they are busy developing ways to enable nature lovers to enjoy the reserve, and enable the community owners to generate income and jobs.
For now, one attraction for walkers is the ability to self-guide in a 132ha section that is fenced from dangerous game. Guests overnight at Matatane Camp which overlooks one of the many loops of the White Umfolozi. It has all the essential comforts including hot showers and both catering and self-catering are options. The camp has the capacity to accommodate large educational groups, but these bookings are kept for for separate dates to other visitors. There are 13km of marked trails to explore (for no additional fee), and a guide can be arranged on request. As well as walks, a range of adventure activities including horseback trails and mountain biking is on offer, with more on the way.
Alternatively, guests can overnight at one of two comfortable lodges, where professionally-guided walks are offered at an additional fee. As well as tracking and spotting game and birdlife, the guided walks provide an opportunity to investigate historic copper mine works. The guides are adept at finding the fascinating smaller natural treasures that are missed on a vehicle safari, such as plants and butterflies.
The scale of reserve means it is perfectly suited for guided multi-day wilderness trails, and indeed these are in the pipeline for 2022. It is envisaged that the fenced self-guiding area will remain, offering walkers a family-friendly alternative for all ages. The area is malaria-free.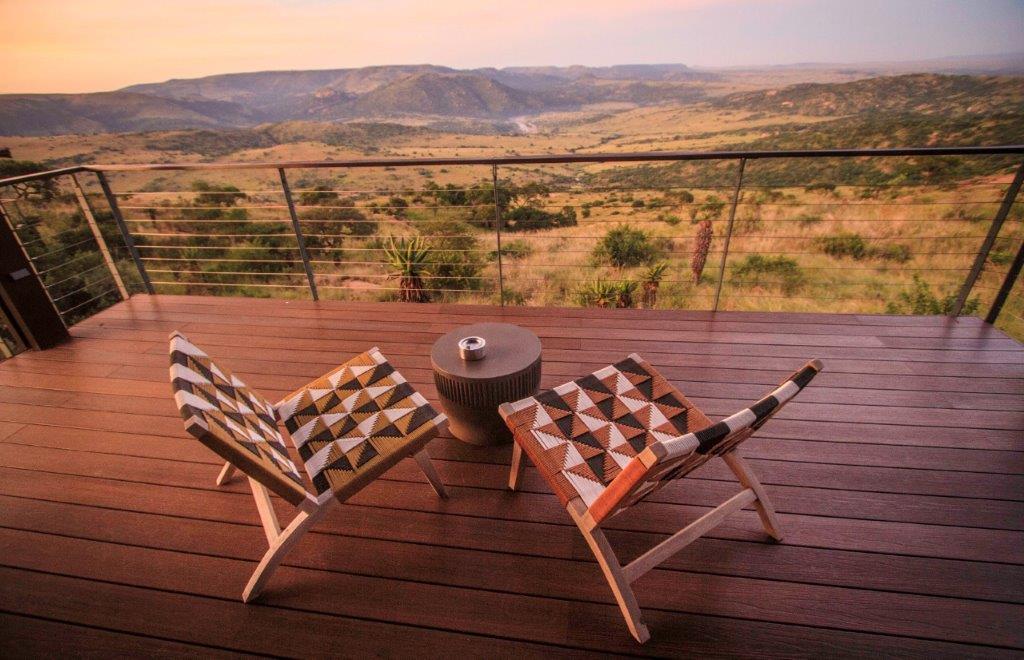 The two reserve lodges are open for bookings now, with opening specials from R1600 pps. See Babanango Valley Lodge and Zulu Rock. Matatane Camp is also available (contact the reserve for rates) while the luxury 12-tent Traveller's Camp is scheduled to open in May 2022 – just in time for prime walking season.