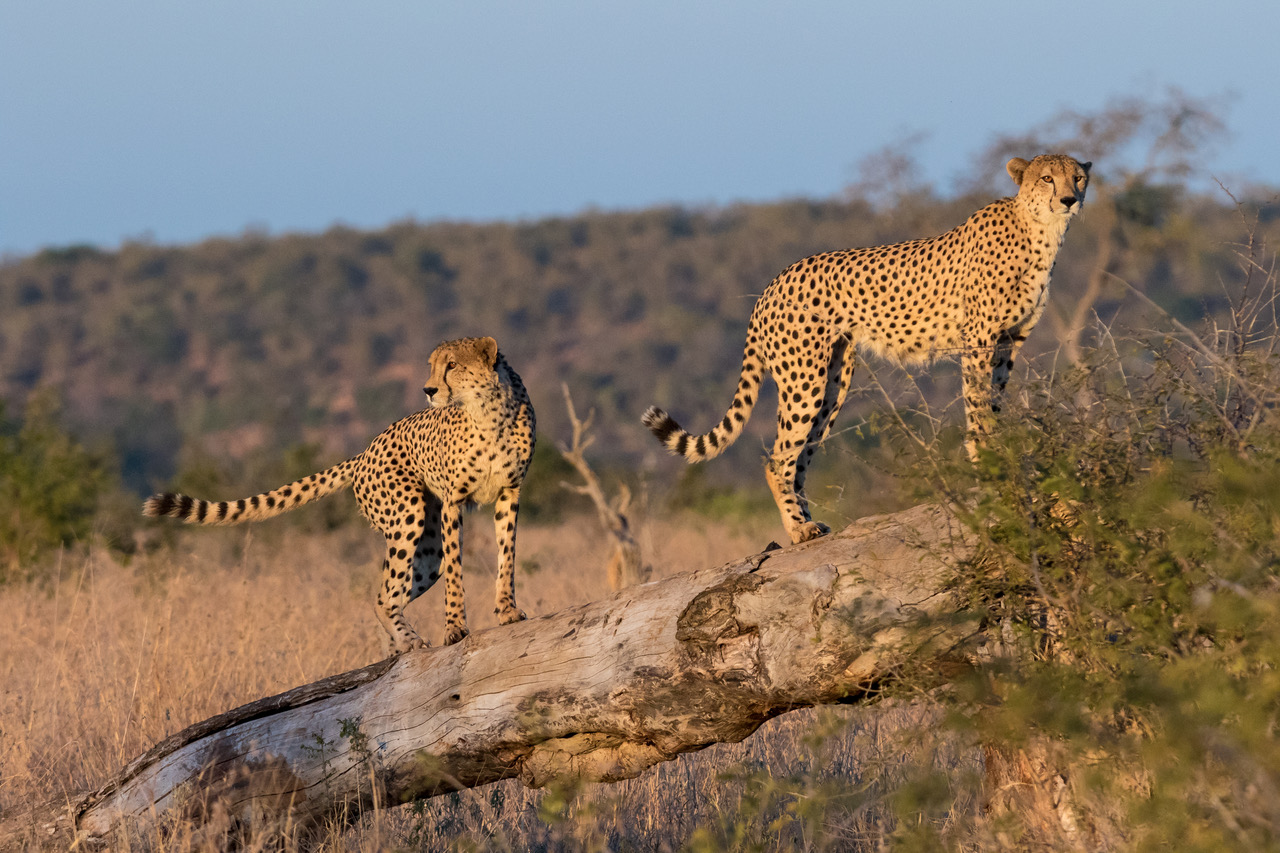 Walking Safaris of South Africa includes many photographs contributed by Joe James. A resident of Florida, USA, he and his wife Deb are regular visitors to South African parks. We interviewed Joe to find out what it is that makes the long journey so rewarding, and what tips he can offer for other visitors.
Joe, you have a great love for South African walking safaris. How did that start and why do you like them?
JJ: We did our first bush walk as a morning walk on our first trip to Kruger. We left out of Lower Sabie and almost immediately after we started walking we heard a lion calling not far away so we all piled back in the truck and headed off in hot pursuit. Our guide found where the tracks crossed a service road and we all got out and followed. We tracked that lion for almost an hour before losing them at a small river crossing. Later that morning we hiked to the top of a koppie for the morning snack then tracked a rhino that we found. The excitement of being out on the ground, following tracks, learning about spoor and seeing the environment from the point of view of the animals really got us interested in bush walks so our guide recommended that we try a Wilderness Trail on our next trip. When we returned in 2015 we ended up booking two: the Wolhuter and Sweni Trails and loved them both. We now do at least one trail every trip and usually two.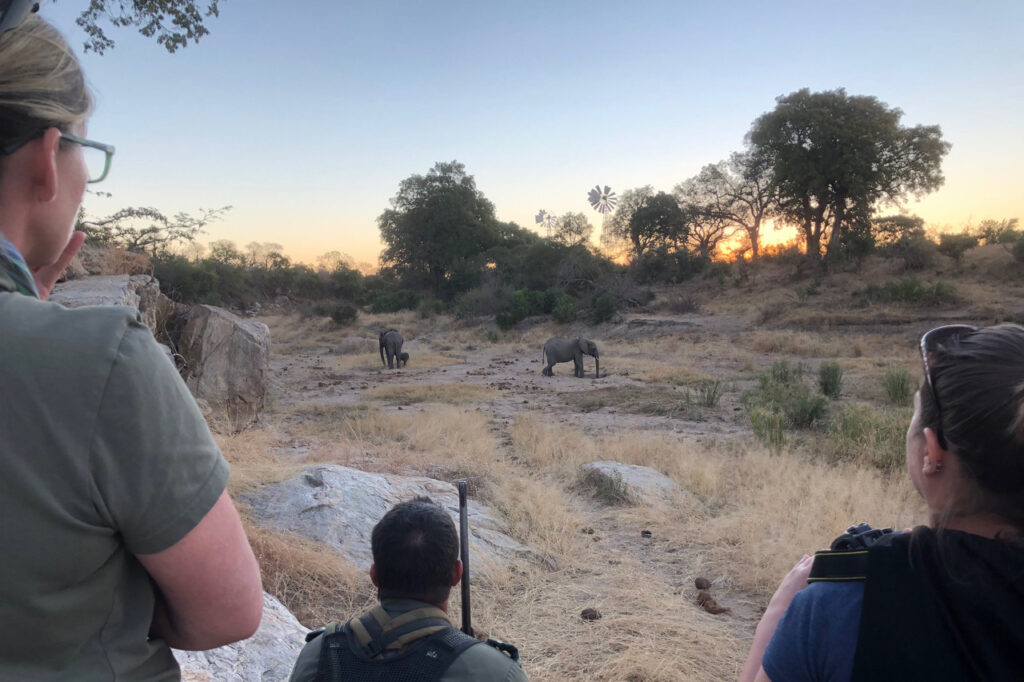 What is it about the Kruger Wilderness Trails in particular that appeal?
JJ: I think that Kruger's Wilderness Trails are the best value for money in the Southern African safari scene, hands down. The guiding is on par with the best private lodges. All of our guides have shown an encyclopaedic knowledge of the bush and have been consummate professionals. The guests tend to be experienced safari travelers so they tend to be more interested in getting beyond finding the "Big 5".
We love the chance to slow things down and learn about all the things you miss from a car such as how to tell the difference between black and white rhino tracks. How to tell how long the tracks have been there. When you can follow a predator's tracks to try to find it versus when it's too dangerous to. Then the chance to end the day sitting around the camp fire, under the Milky Way listening to the bush at night. You literally would pay 4-5 times that or more for a similar experience at a private reserve and the only difference would be the beds are a tad nicer, the food a bit fancier and you don't have to bring your own wine at the private reserve but other than that the experience will be the same.
Do you have a favourite Wilderness Trail in Kruger?
JJ: The Wolhuter Trail is our favourite because of the camp water hole. It is so close to camp you could throw a rock from the viewing bench and hit the water and it's constantly busy. From camp we see elephants daily, pretty much all day long. In addition, we have seen rhino, buffalo, all the usual plains game, hyena visit almost nightly and we have even seen lions and on our last trip a leopard. Because the camp fence is at most waist high and in several places more suggestion than barrier the wildlife roams freely through camp so it's a true wilderness experience.
One night I heard a noise after everyone else was asleep so I walked to the "fence" with my torch, turned it on and had an entire lion pride staring back at me in the dark. We looked through the gloom at each other for what seemed like an eternity before they all turned as one and trotted off into the darkness. The other great thing about the Wolhuter Trail is that the two lead guides, Steven and Moses, are two of the best I've had the privilege of sharing a trail with and if you are lucky to have Steven when you are there he's really big into setting out trail cameras and it's a real thrill to see what came to visit in the dark while everyone was asleep.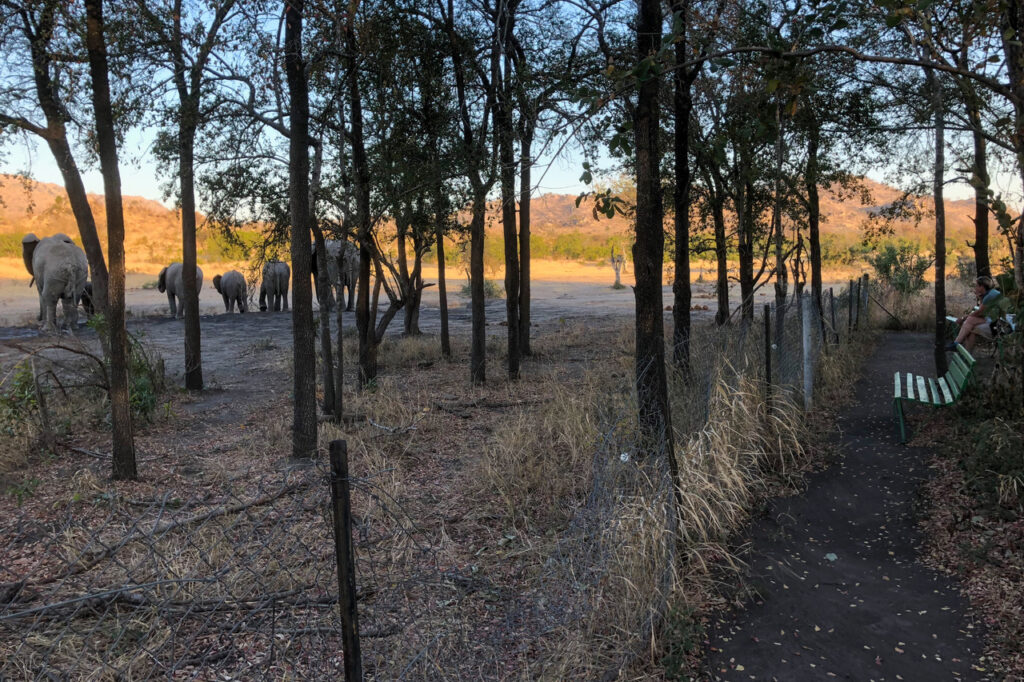 Have you travelled in other wilderness areas around the world? How does South African wilderness rank in your view?
JJ: Yes, mostly to the U.S. and Canadian Rockies as well as Alaska. I would say the biggest difference is that our (U.S. and Canada) parks were established for scenic beauty with wildlife protection being secondary. In terms of numbers of game, there is no comparison. The wilderness areas in the Northern Rockies and Alaska are vast and sparsely populated with game due to the long, cold winters. The numbers and variety of wildlife in South African wilderness areas and Kruger in particular are truly mind boggling in comparison.
Have you any tips for taking photos on wilderness trails?
JJ: I try to focus my Wilderness Trail photography on the experience of the trail and not on wildlife. You will almost always get better wildlife pictures from a vehicle so I really use the trail to train my lens on the interaction between the guests and the guides, scenery, tracks, smaller insects and birds and the camp itself. My biggest tip is to bring a wide angle, fast lens and tripod for taking night photos around the camp fire. Those have turned into my favourite Wilderness Trail photos as the night sky in Kruger is just spectacular under a new moon.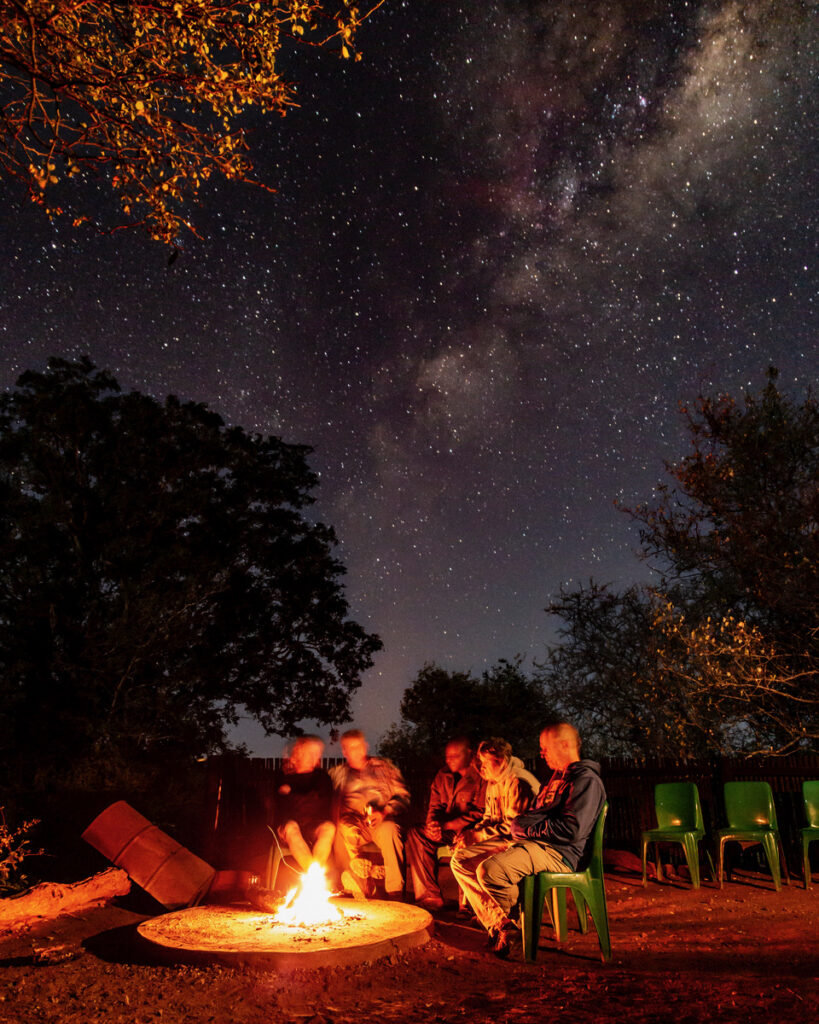 As you have returned many times, what items have you added to your travel kit?
JJ: People definitely need to either buy or rent a good, telephoto lens of at least 400mm and preferably 500-600mm and learn how to use it properly. The small kit lenses or worse, cell phones just aren't suitable unless the animal is right next to the vehicle. As far as smaller kit, sandals for wearing around camp, a nice sweatshirt as the nights can get quite chilly and a good torch for checking out the waterhole at night from camp.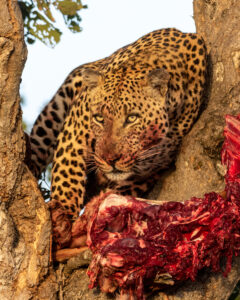 Do you have any tips for International visitors who may be hesitant about a self-booking and self-drive in South Africa?
JJ: Just go to South Africa! The South African National Parks are truly hidden gems and in my view the best kept "secret" if you could call it that in wildlife travel. They are exceptionally well run, the staff have always been professional and friendly to us and we just love visiting them. The accommodations are more than adequate and for the price are great value. We have never felt uncomfortable or unsafe while driving in South Africa and especially while in Kruger NP. In fact, having driven in Asia and Central America I would say the roads there are far more dangerous than any we have driven in South Africa. The value for money that SANParks and in particular Kruger offer is unmatched.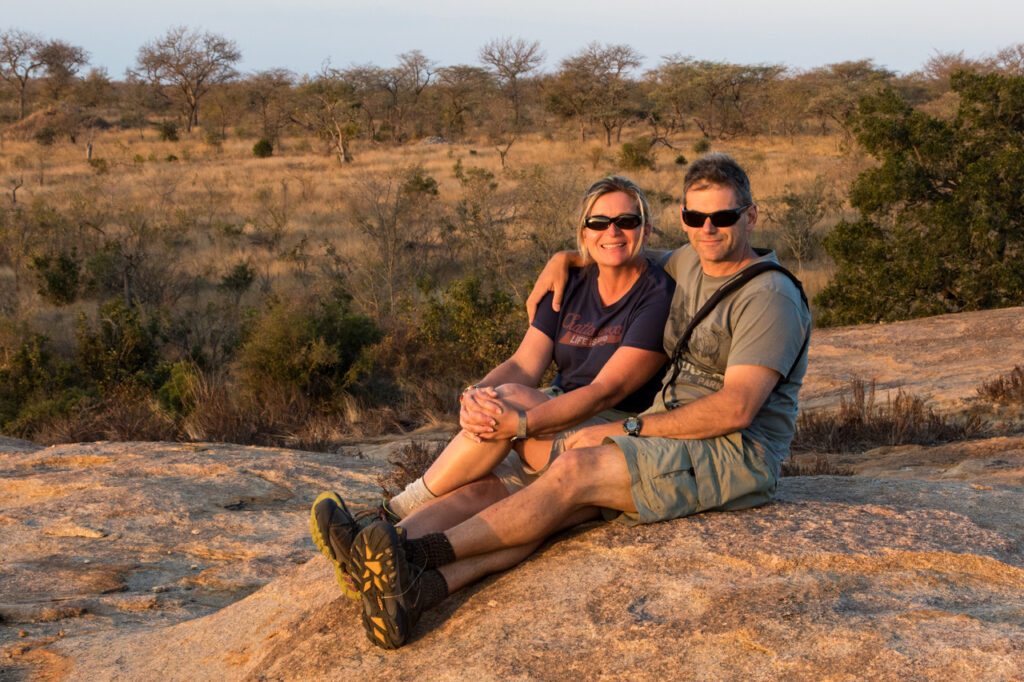 Walking Safaris of South Africa is now on sale in the USA via Amazon and can be ordered via any local book store.