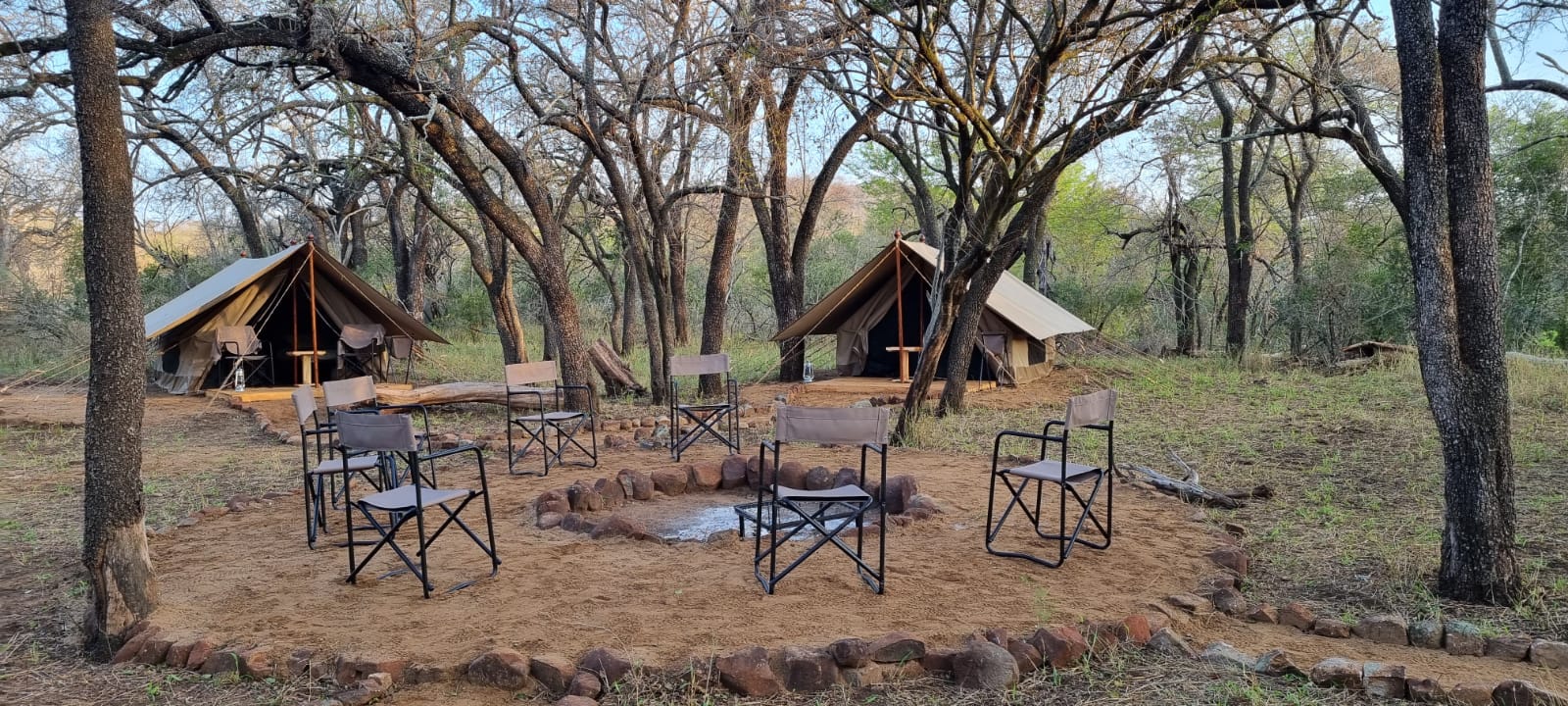 If you enjoy walking safaris, the words "new trails camp" are guaranteed to catch your attention, especially when it's in a remote and less-visited corner of South Africa. Somkhanda is a community-owned game reserve in northern Kwa-Zulu Natal, west of the N2 and Pongolapoort Dam, with the ephemeral Mkuze river on its southern boundary. Following a land restoration to the Gumbi community in 2005, most of the land was designated for conservation and wildlife tourism and over the years the reserve has reintroduced the full range of big game. There are 12,000 ha of undulating Lowveld bushveld and as well as the Mkuze there are a number of other drainage lines with good tree cover.
The reserve allows self-drive – high clearance is essential and 4×4 recommended. There is one lodge and a couple of unfenced tented camps and a camp site, and guided walks have been offered for a few years. So what's new? In 2021, the Community Trust established a partnership that has resulted in the addition of a camp dedicated to guided trails. Africa 4 Wild Trails Camp opened in October 2021 and it sleeps eight guests in four tents, with shared ablutions – hot showers and flush toilets. There's a comfortable lounge tent, and evening meals are served around a camp fire. In all, it's a step up in comfort from the trails camps operated by Ezemvelo in Hluhluwe-iMfolozi Park, and to our knowledge the only mid-range dedicated trails camp in KZN – so a very welcome addition to the walking safari landscape.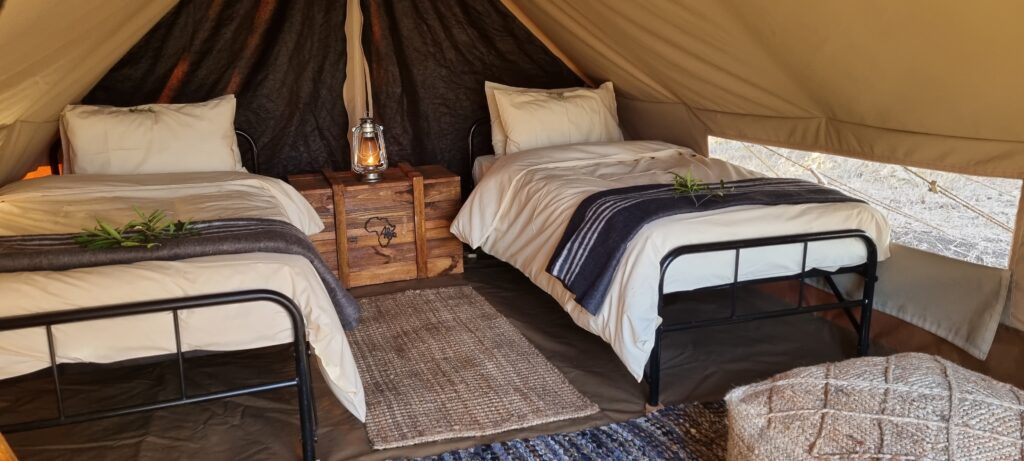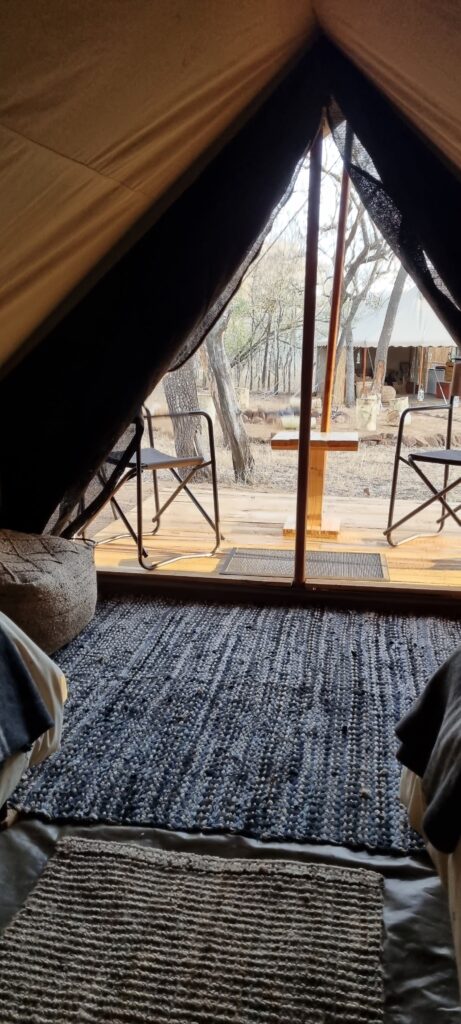 The camp's daily rhythm is one familiar to readers of Walking Safaris of South Africa – an early start in the company of two professional guides to explore in the most favourable conditions. After a few hours, it's back to camp for brunch, wash and relaxation. In the afternoon there's a shorter walk, then sundowners, dinner, stargazing and bed. When conditions are favourable, it's also feasible to bring a packed lunch and make a day of it – taking that mid-day siesta in the wilds under the shade of a tree is one of life's most underrated pleasures.
Flexibility in dates and duration is a differentiator of privately-operated trails compared to those run by state agencies. At Somkhanda, the typical walks package is two nights, although given its remote location, a third night is recommended. This could be at Somkhanda Lodge or, better still, as a sleep-out night. There's a minimum group size of four – contact the operators if you need to make up the numbers, and they can find a suitable date.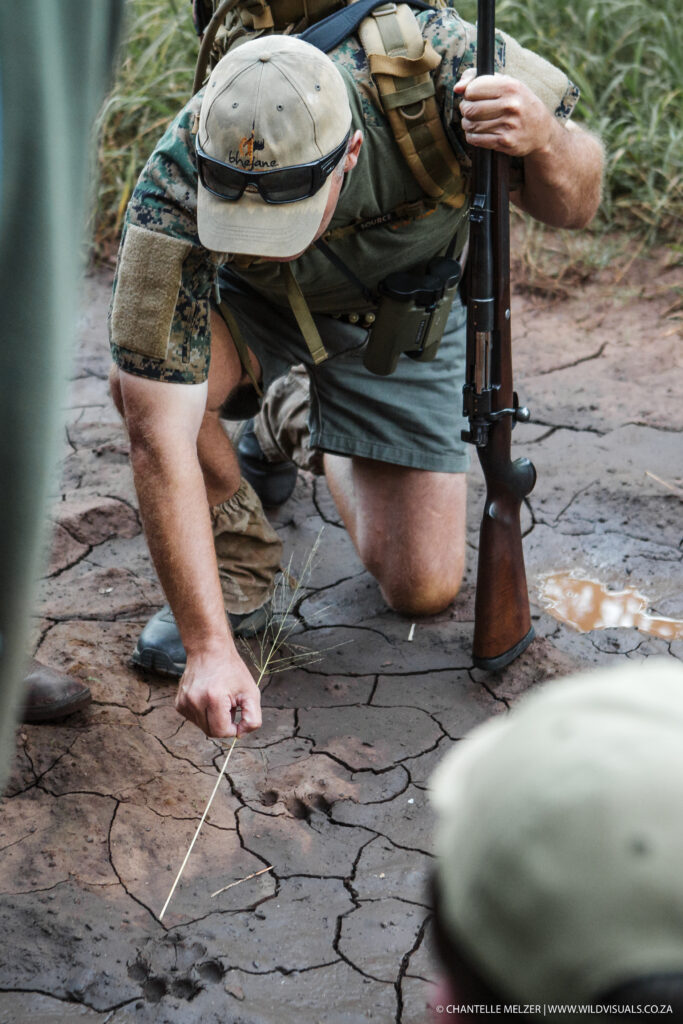 What about the walking? The camp is open year round but like everywhere in the Lowveld, trails are best enjoyed outside the furnace months and April to November is ideal. It's relatively challenging – rough terrain, hilly, dense bushveld – so suited to regular walkers. The birdlife is prolific, making it especially fun for birders. It's always a thrill to meet African megafauna on foot, and elephant, rhino and buffalo are in residence as well as the big cats and African wild dogs. The trails are guided by Bhejane Nature Training (the name is Zulu for black rhino) who are a FGASA approved training company.
Rates are R4750 per person sharing for a 2-night stay, which is a bit lower than similar private trails in the Kruger area. Somkhanda is a good option to combine with a visit to Hluhluwe-iMfolozi Park which has a good selection of multi-day trails. It's also convenient to take in with Phinda, uMhuze or Ithala. All of the above reserves are covered in Walking Safaris of South Africa.
For more information and booking: somkhanda.co.za / bookings@somkhanda.co.za / +21 76 174 8183
Photos courtesy Somkhanda Community Game Reserve.