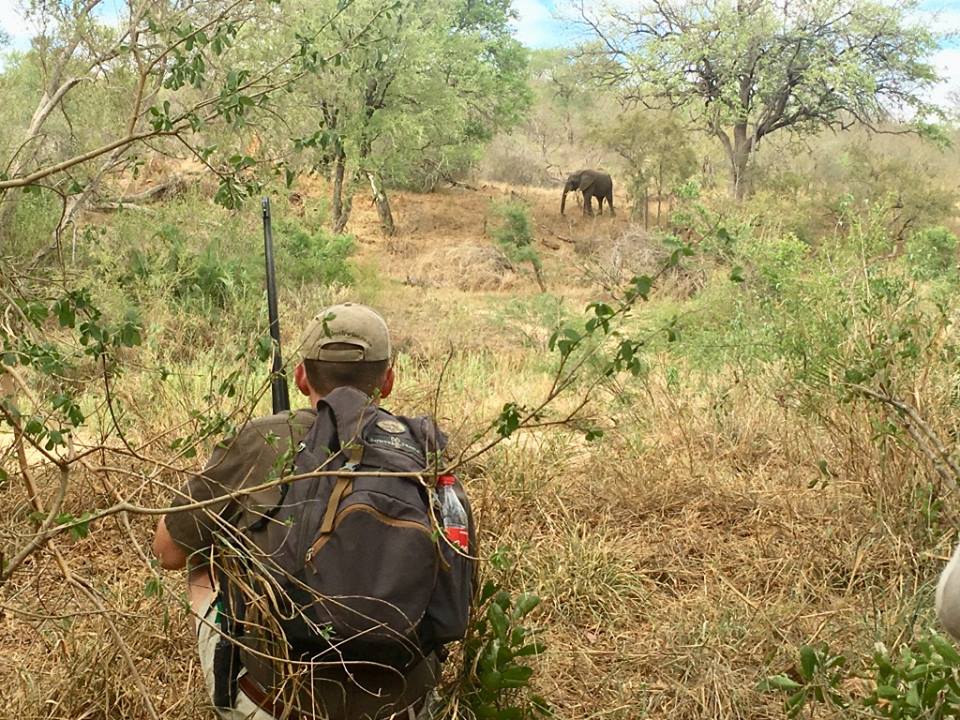 One overlooked aspect of walking safaris is their benefit in providing "eyes on the ground" in places inaccessible to vehicles. Trailists in wilderness areas can spot signs of poacher intrusion, find injured or snared animals, check fences and remove snares. In Greater Makalali Game Reserve, the "Threatened Wildlife Patrol" operated by Siyafunda Wildlife & Conservation does exactly that: participants spend three nights backpacking in the reserve's remoter corners and camp out, either in their own tents or under the stars.
The patrol is a great opportunity to practise tracking skills, searching for elephant, rhino, buffalo and lion to check on their condition. There's also a chance to learn how to use telemetry to locate some collared animals. With three days of supplies to carry, it's a demanding style of trail, similar to the SANParks Backpacking Trails in Kruger National Park (See Chapter 5 of Walking Safaris of South Africa).
Siyafunda also offer easier camp-based trails, heading out for walks with just a day pack to carry water and snacks. They call this the "Slackpacking trail", but it is not what would usually be understood by the term – there is no bush camping involved, and guests return to a comfortable bed each day at Job's Halt lodge. Shaded by jackalberry trees next to the ephemeral Makhutswi river, the lodge is designed for self-catering, and has four en-suite twin rooms. a large shaded communal area and a boma with firewood provided.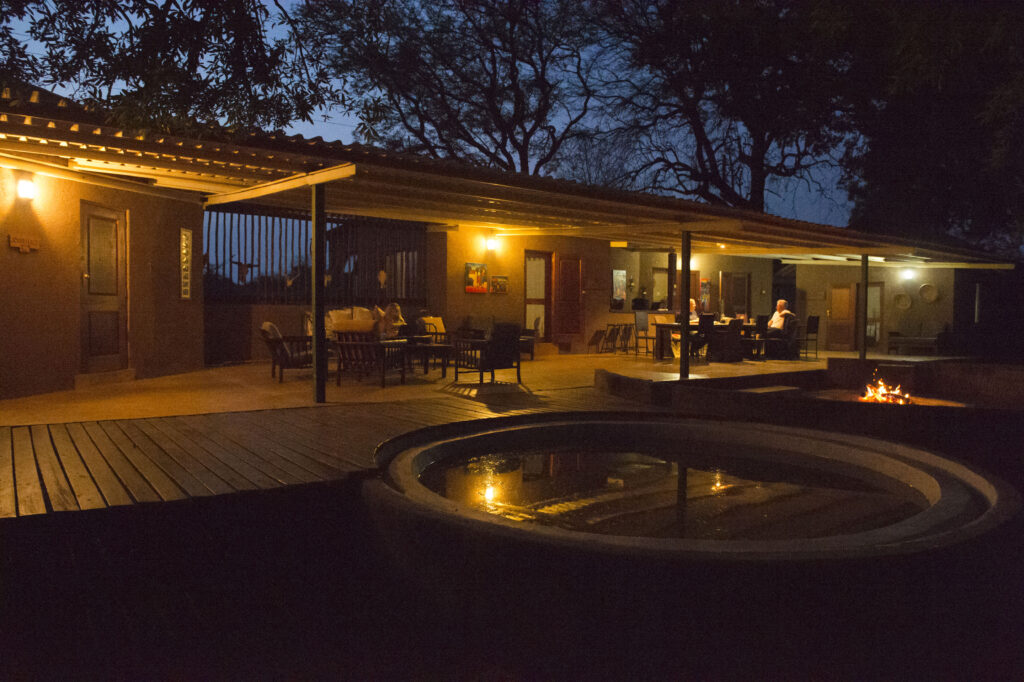 Makalali is in Limpopo's lowveld less than an hour's drive west of Hoedspruit. It's a 25,000ha conservation area created by seven private landowners, and hosts a number of lodges and camps used for guide training and game viewing. When Siyafunda started operating trails in late 2020 it became another name on the growing list of reserves offering walks in an area already boasting Africa's highest density of walking safaris.
Siyafunda is an initiative of a small group of enthusiastic professional guides. The name means "To Learn and To Teach" in Zulu, and this tells us about their main focus – the business is not so much about photographic safaris, but more geared to involving conservation-minded visitors in practical work as part of a stay. Siyafunda guests can volunteer to get hands on, helping to monitor wildlife via camera traps, and work on habitat rehabilitation such as erosion control, construction of rock gabions, brush-packing and re-seeding. The bush-volunteering aspect is not compulsory of course, and visitors can simply come to enjoy a few days of wilderness immersion on the trails.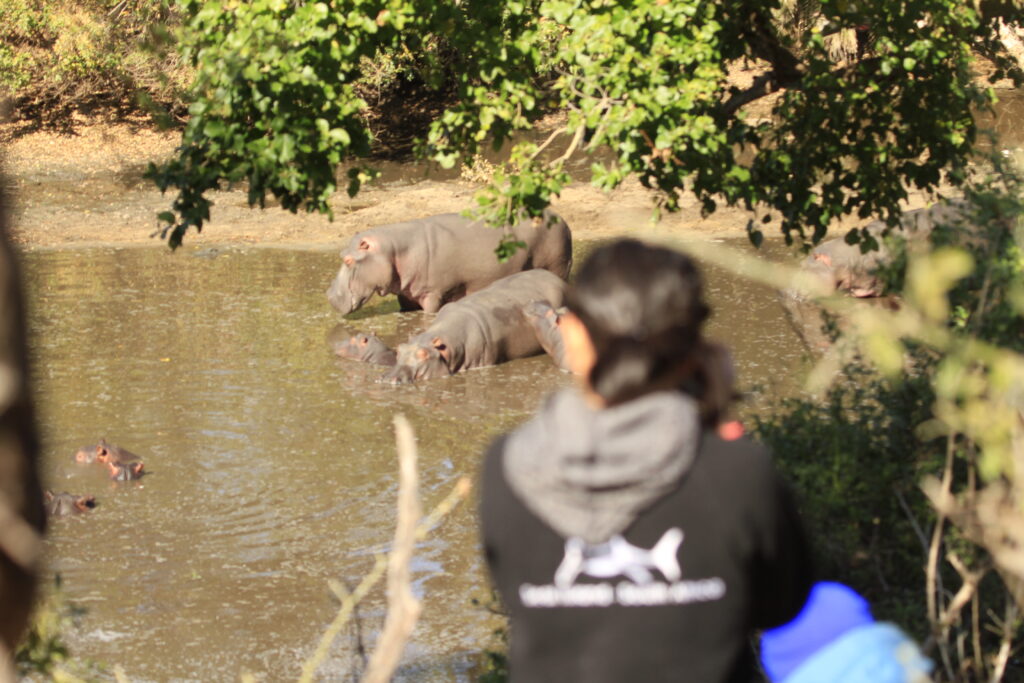 Walk durations are tailored to the group wishes and conditions, and a vehicle is available to vary the start locations. The minimum group size is four, and maximum is eight.
Including the services of two professional guides, rates are R1350 for camp based walks and R1100 for backpacking (each per person, per night). It's possible to mix and match – stay at the lodge, and head out into the bush for a night to camp or have a sleep-out (minimum age 14). There's a special rate of R750 pppn to make use of the lodge before or after a trail.
Self-catering provisions can be stocked in Hoedspruit, or if coming from Gauteng, it's easy to stop at Emalaleni before enjoying the scenic drive north on the R540 via Lydenburg. Watch out for potholes.
For more information and booking: siyafundaconservation.com / Michael Job +27 82 781 8394.