In a recent blog, we covered the availability of walking safaris in Makalali Game Reserve, but it's not the only reserve in that area of the Lowveld welcoming walkers on guided trails. Selati Game Reserve is north of Makalali, accessed via the R526 south of Gravelotte. Traversed by the seasonal Great Selati River, it is 33,000ha of prime savanna habitat and hosts a range of conservation and scientific projects. Selati is known for its successful sable breeding programme, and for being the only site in the world to find the Lillie Cycad in its natural setting.
At its heart Selati has 700m granite hills, and combined with good tree cover and dense wildlife populations, it is excellent walking terrain. The reserve's EcoTraining camp is one of the favourite venues for aspiring professional Trail Guides, but you don't have to be in training to enjoy exploring the reserve on foot: in the winter months of 2021, iLala Safaris started running trails, with walkers based at a camp in the north-east of the reserve.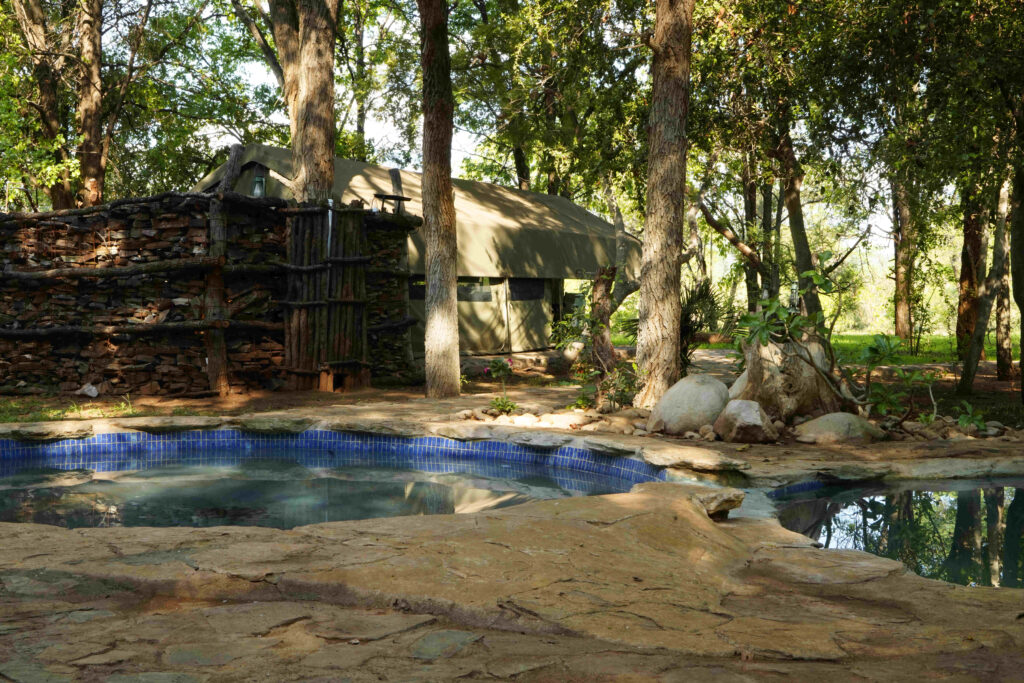 Typically, wilderness trails run for three nights, so iLala's six night trails will appeal to those (like us) who really like to take it slow and get off-grid for as long as possible. The camp is a comfortable oasis between walks, with six large safari tents, each with its own outdoor bathroom. There's a couple of splash pools for cooling off in the warmer months.
iLala is run by trails guides Sabrina Krattinger and Jan Hendrik Hanekom, who personally guide on all trails. As well as the usual guiding in English, they can also guide in German if that's requested by a group; Germany supplies by far the largest numbers of overseas visitors to the Kruger area, so it makes sense to have this option.
What does a full week offer above the usual? It allows time to have a deep dive into nature, investigating aspects that can be overlooked on shorter Wilderness Trails. Most likely, guests will spot big game such as elephant, buffalo and (dehorned) rhino on the first day or two, and can then devote time to other fauna. Track big cats for a couple of hours. Learn how to distinguish eland and sable prints. Wait at a pool in the Selati river to see what turns up. Or sit at the reserve's high point on La Bela France to spot Verreaux's eagles.
There's also the reserve's plant life to study, and Jan Hendrik has a special interest in flora. He enjoys seeking out the cycads which are endemic to Selati. Alongside trail guiding, Sabrina is a yoga instructor and she runs 7-day Yoga Safari Retreats in a number of reserves.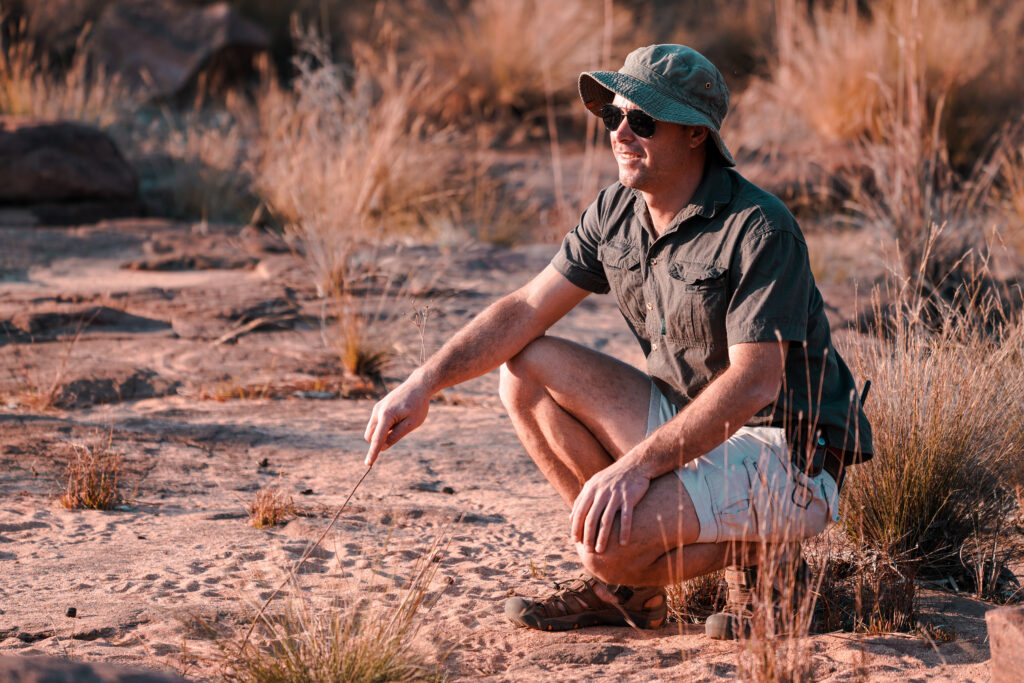 In keeping with the Lowveld walking season, iLala has trail dates from April to October in 2022. The cost is R18000 for six nights, which includes all food.
Contact: ilalasafaris.com