South Africa's Eastern Cape has some of the country's most spectacular and best-loved wilderness. Nama Karoo shrublands, stark dolerite-topped mountains, expansive grasslands and valleys of Spekboom thicket offer rich habitats for a wide range of wildlife from dung beetles and sugar birds to cheetah and elephant. It's an excellent safari destination with a genuine wildness that contrasts with the vineyards and farmlands of Western Cape.
Overnight walking safaris are offered in a number of private reserves, and last week Samara Karoo Reserve launched a new dedicated trails camp with the opening of Plains Camp. "We have operated seasonal fly-camping for a while, and Plains Camp builds on a growing trend towards getting back to basics in Nature" says GM Marnus Ochse. "There's no better way to reconnect with our ecological intelligence".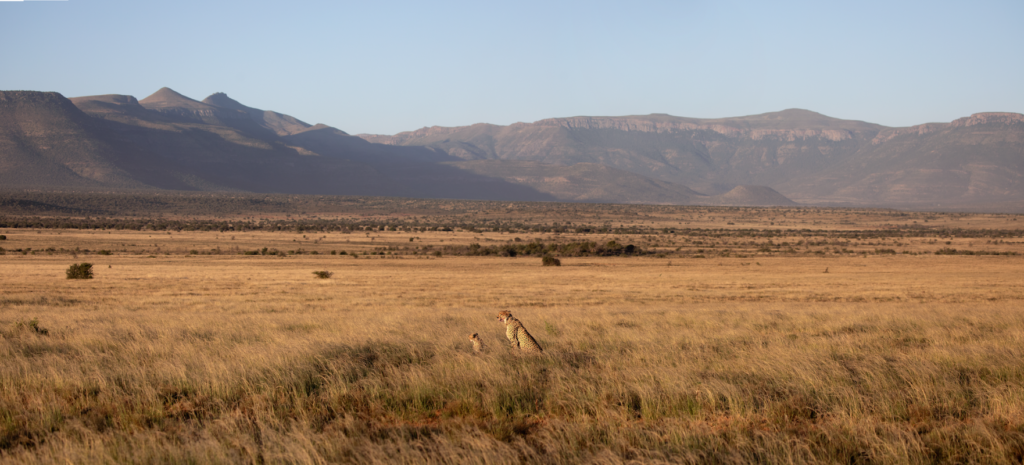 Samara is a rewilding success story, and since its creation in 1997 reintroductions have resulted in healthy populations of cheetah, elephant and white rhino in a reserve that now extends to 27,000ha of Great Karoo veld. The reserve is part of the Mountain Zebra-Camdeboo Protected Environment, and seeks to promote conservation beyond its borders to create the third largest contiguous protected area in South Africa.
The new Plains Camp may not have all the luxuries of Samara's existing lodges, but guests won't be roughing it either. There are four canvas tents inserted sensitively on a fixed site on a low hill. Each tent has a plumbed en-suite and its own fireplace for chilly evenings. As is essential in these times, the camp is designed with best sustainability practices. Off-grid power, rain water capture, and the latest in wastewater treatment are all part of that, while the furniture and fittings have not travelled far, with most sourced from crafts folk in the nearby historic town of Graaff-Reinet.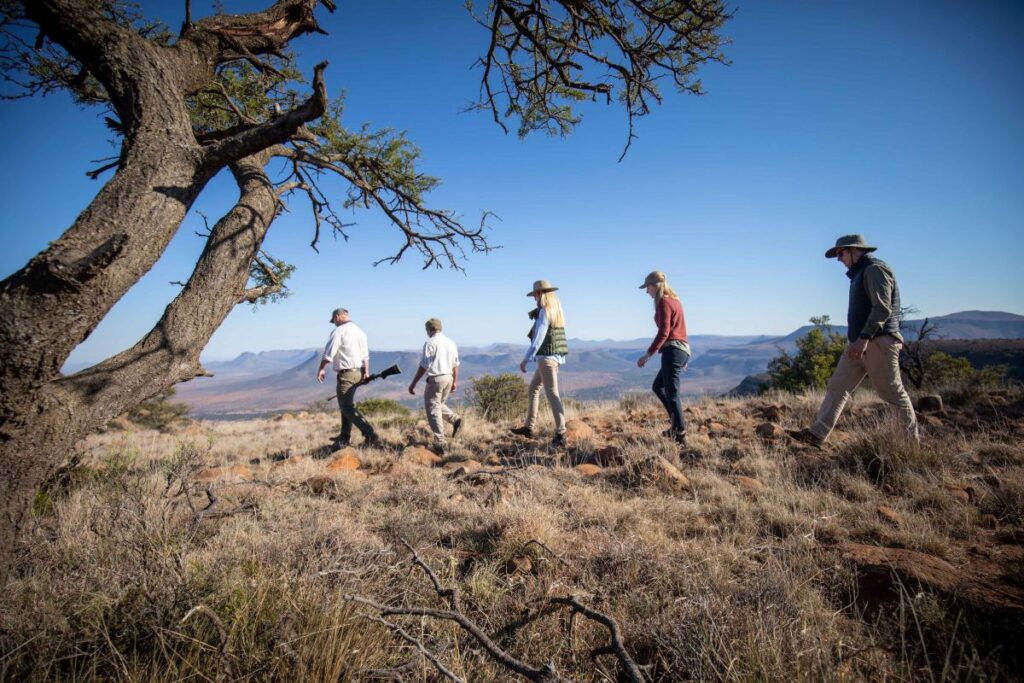 One of the attractions for walking here is the reserve's location at the nexus of five vegetation biomes: Grasslands, Nama Karoo, Savanna, Thicket and Forest – not just a variety of terrain, but a rich seam of natural wonders for the guides to mine. There are three FGASA-qualified Trails Guides on staff, with more in training. The reserve offers excellent tracking habitat, as described by Professional Trails Guide Ewert Hauptfleisch: "To me, a bush walk means becoming one with the landscape" he says. "The diverse range of habitats at Samara support a variety of wildlife species. Finding fresh spoor and trailing, it really awakens my senses." Ewart encourages all visitors to try a walk, even those not staying at Plains Camp. "It is a different feeling being on foot and viewing dangerous game, because there is nothing that acts as a buffer. Exploring the unknown and learning something new every time leaves a thrill that cannot be described."
Plains Camp guests will enjoy the typical trails camp experience – morning walks from camp, returning to a cooked breakfast before some R&R at the camp and a game drive/walk combo in the afternoon. There's the option to take a packed breakfast for a longer walk – very tempting to stay out if you find a fresh track of a rhino, cheetah or leopard.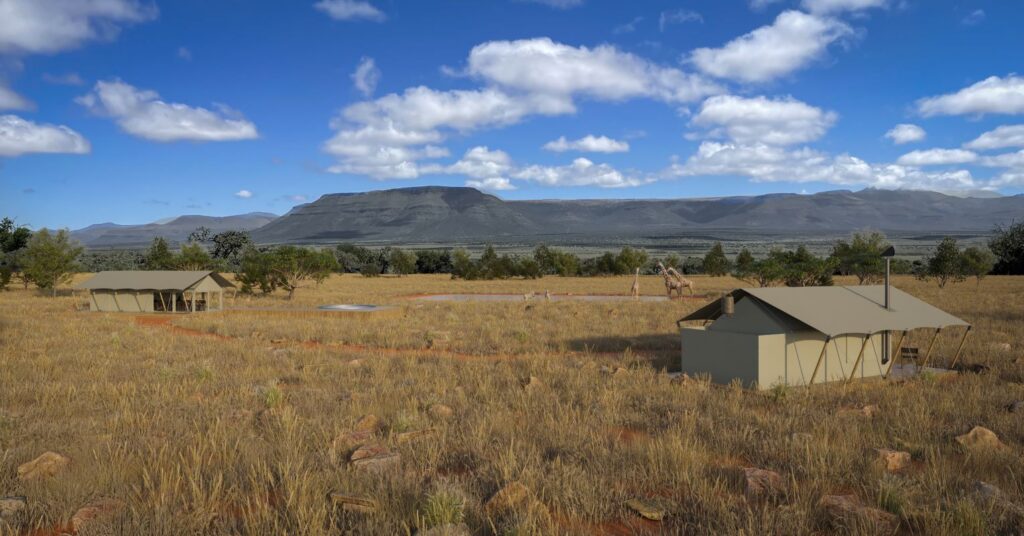 Three nights would be ideal to appreciate the new camp, and there is a Launch Special until the end of September 2023 — Stay 3 and Pay 2 at R4,750 pppn. SADC rates are offered on request, and the camp may be booked exclusively or per tent. For international visitors, the Eastern Cape is a fine choice of safari destination to combine with the attractions of the Western Cape. Samara is a 2.5 hours drive from Port Elizabeth (Gqeberha) airport, and also has a private airstrip.
Plains Camp is open year-round apart from a Christmas/New Year maintenance break. As is usual with trails camps, a maximum of 8 guests can be accommodated, and the minimum age is 16.